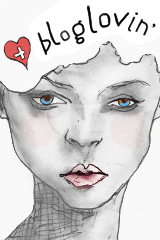 In case you missed it
Google Reader will be shutting down
from July!
I love Google Reader and am truly sad to see it going but that's why
NOW is the time to change to Bloglovin
.
Bloglovin
has an easy way to import all your Google Reader blogs and while the layout is different it's very easy to adapt to! Click on my Bloglovin image link and it will take you right to my Bloglovin page so that you can follow this blog!
How to import your Google Reader blogs:
After making an account and signing in go to the top right hand side of the page and click your username.
A list of options will come up. Press Settings.
The Settings page will load and near the bottom of the page under 'Other' it has an option to import blogs from Google Reader. Press the 'import blogs' button.
The new page will have a button for 'Google Reader'. Press it.
Another button will appear in a new page. Click 'Import from Google Reader'.
It will go to the Google page and ask your authorisation. You may need to sign into your Google Reader account. Press 'Allow Access'.
It will then proceed to import your blogs. You can do this as many times as you like if you have added more blogs to Google Reader.
Finished! New posts will appear on Bloglovin from all your favourite blogs!
And do you have a blog that you would like me to follow!
Comment below and I will follow you!
Love Porcelaine.